The 13 best food blogs in English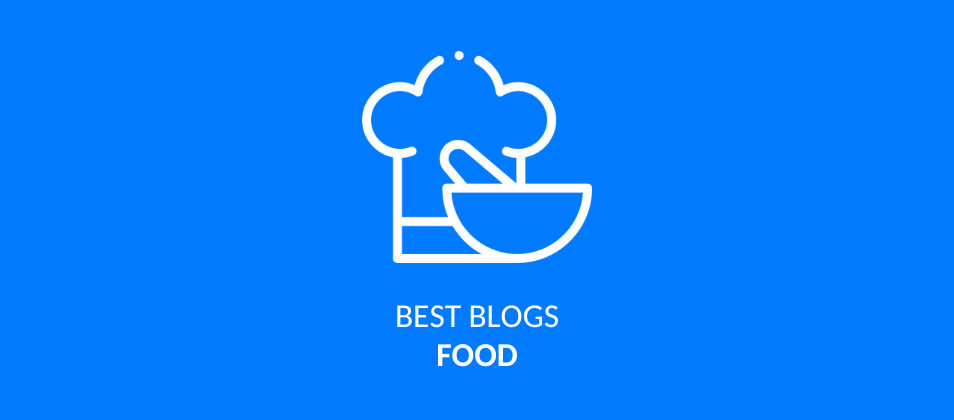 Ranking of the best food blogs
Click para Twittear
You are probably tired of looking for what to cook every day, or you don't know how to do the shopping in an operative way so that it lasts the whole week and you can cook what you want every day.
If this happens to you or you are simply a fan of gastronomy and good food, we recommend you to read the best food blogs in English. 🍖
What are the cooking and food blogs in English that you should know?
Below you will find an exhaustive list of cooking and gastronomy blogs that captivated our interest, desire to cook and the desire to go eat at that wonderful restaurant we have read about.
Recipes.net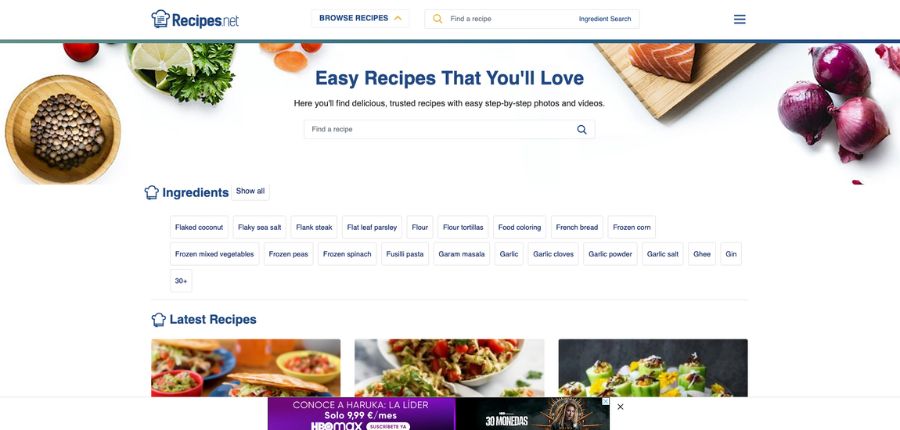 Recipes.net is a culinary site that delights food lovers with a wide range of recipes. It offers a diverse fusion of dishes, from healthy and vegetarian options to indulgent treats and delectable desserts. With an intuitive interface, it allows users to browse recipes by category, ingredient or cuisine type, simplifying the search for the perfect recipe for any occasion.
In addition, the blog features informative articles on culinary techniques, cooking tips and current food trends. With contributions from expert chefs and culinary enthusiasts, Recipes.net encourages creativity in the kitchen and promotes a versatile and satisfying culinary lifestyle for all levels of cooking skill.
Farm Food Family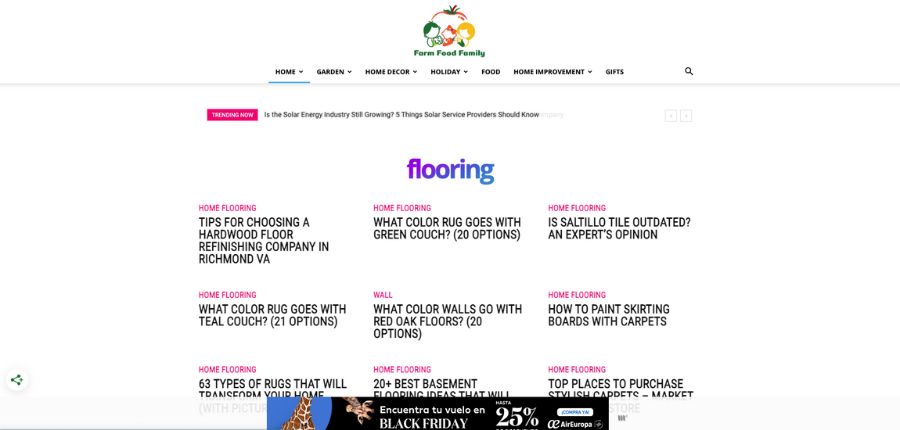 The Farm Food Family blog is a multifaceted platform covering diverse topics related to farming, food and family life. It offers enriching content on sustainable farming techniques, healthy recipes and family wellness tips.
With articles exploring everything from organic farming to animal husbandry, it provides valuable information for those interested in responsible agricultural practices and conscious eating. In addition, it addresses topics such as balanced nutrition, country living and connecting with nature. Through its diversity of topics, Farm Food Family positions itself as a comprehensive guide for those seeking a healthier, more sustainable lifestyle in harmony with the environment.
The Food XP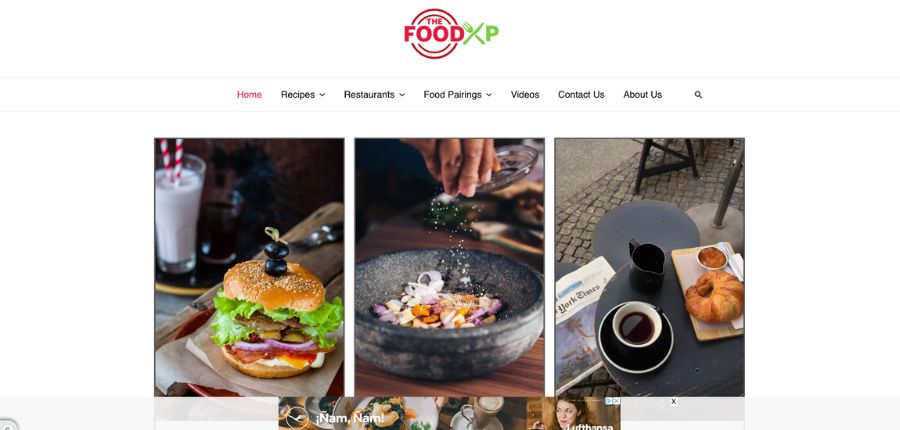 TheFoodXP is a vibrant and dynamic blog that celebrates culinary diversity and a passion for food. It offers a wide range of detailed restaurant reviews, innovative recipes and food tips.
Highlighting the sensory experience of food, from presentation to taste, this blog captures the essence of cooking in different cultures. With expert reviews and detailed guides, it invites readers to explore new flavors and restaurants. In addition, The Food XP incorporates articles on food trends, nutrition and unique cooking styles, making it an inspiring source for food lovers who want to discover and enjoy unique culinary experiences.
Moon and Spoon and Yum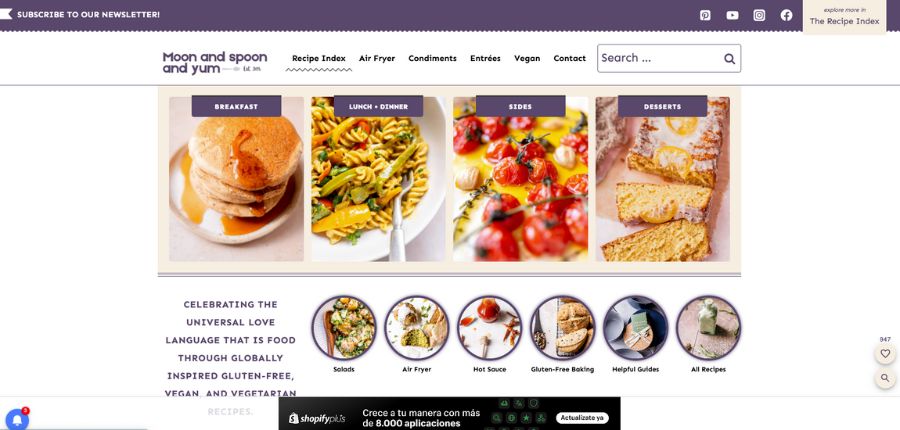 Moon and Spoon and Yum is a charming blog that celebrates food as a creative and nourishing experience. It stands out for its focus on vegetarian, vegan and plant-based recipes, offering delicious options for all palates. From comforting dishes to indulgent desserts, the blog covers a wide range of recipes, all presented with an artistic flair.
In addition to recipes, she offers tips on healthy ingredients, sustainable lifestyles and holistic wellness. The author shares her passion for food, connection to nature and overall wellness, creating a welcoming and stimulating space for those looking to explore vegetarian cooking and live more consciously.
My Ginger Garlic Kitchen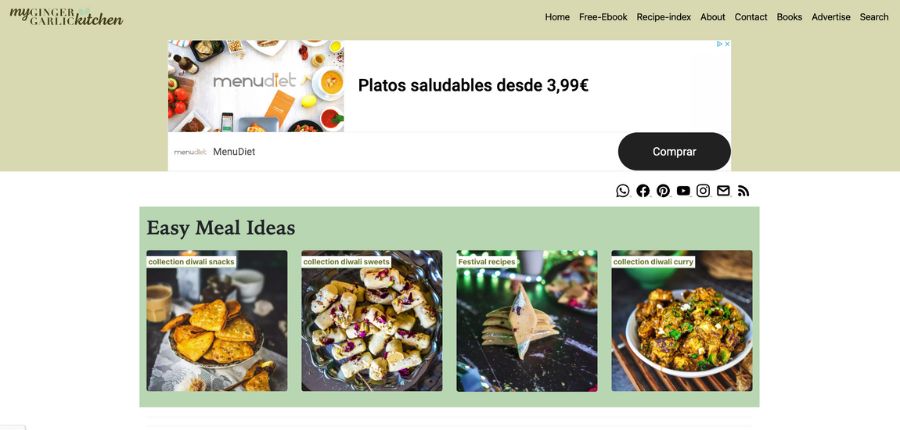 My Ginger Garlic Kitchen is a culinary blog that fuses the richness of traditional cuisine with a contemporary twist. It offers a wide range of recipes ranging from classic dishes to innovative gastronomic creations. With an emphasis on Indo-global cuisine, the blog features vegetarian, vegan and non-vegetarian recipes, fusing flavors from diverse cultures.
In addition to recipes, the site offers helpful tips on cooking techniques, plate presentation and incorporating healthy ingredients. The author shares her passion for food with a personal narrative, giving readers an emotional connection to cooking while inspiring them to experiment with authentic flavors and enjoy the culinary arts.
Food Fun Travel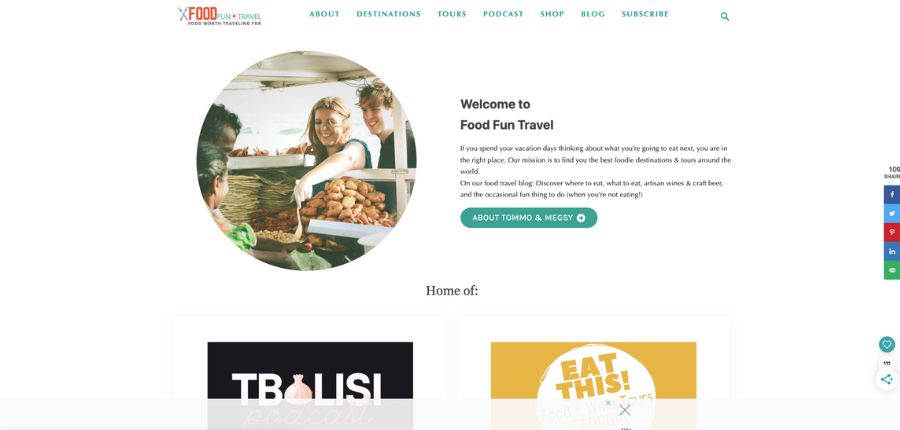 Food Fun Travel is an exciting culinary adventure embodied in a blog that takes readers on a journey around the world through unique flavors and dining experiences. With a focus on exploring street food, local cuisine and indigenous beverages, this blog dives into the cultural diversity of food. It offers detailed restaurant reviews, food-centric travel guides and tips for culinary immersion in different destinations.
It also covers everything from international recipes to food festival narratives, providing a comprehensive look at the global gastronomic richness. It is a valuable resource for food lovers and curious travelers who want to discover the essence of each destination through its flavors.
Cheese.com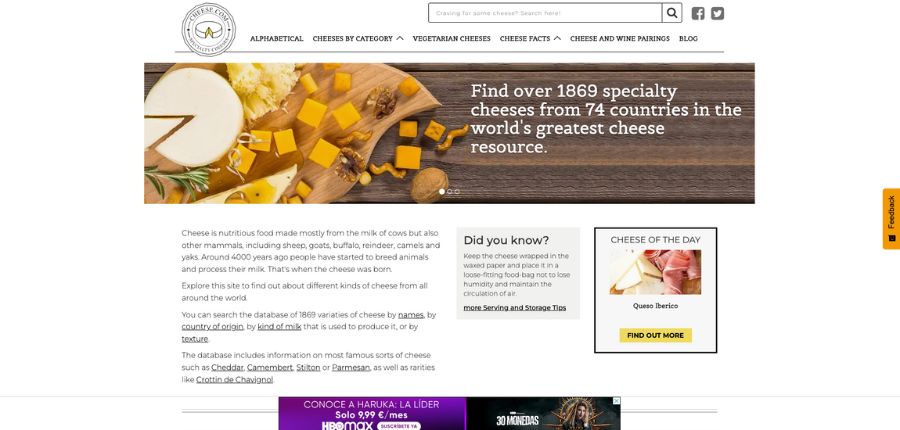 The Cheese.com blog is a cheese lover's paradise, offering a digital encyclopedia covering everything related to this delicious food. It features an extensive collection of detailed information on cheese varieties from around the world, including their history, production methods, flavor profiles and recommended pairings. From mild bries to intense blue cheeses, this blog is a comprehensive guide to help cheese enthusiasts discover new flavors and understand the diversity of this dairy product.
And as if that were enough, it includes recipes, presentation tips and details on cheese festivals, making it an essential resource for any lover of this delicacy.
Kitchen Surfing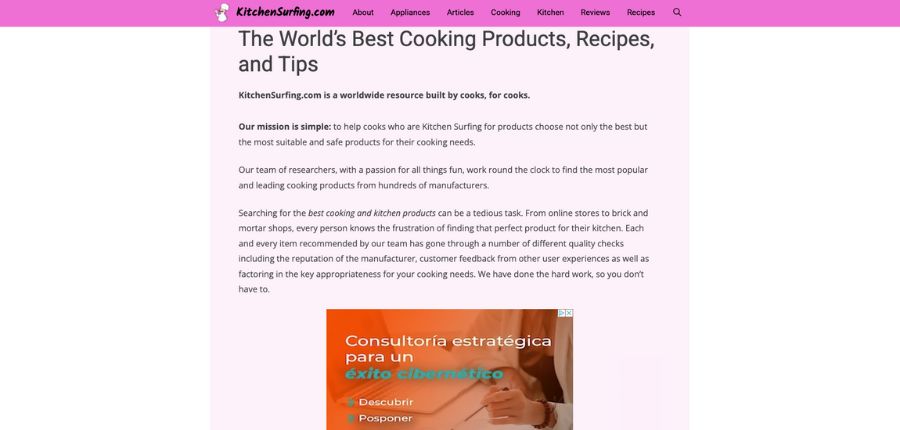 Kitchen Surfing is a blog that embodies culinary diversity and creativity in the kitchen. With a focus on experimentation and innovation, it offers a wide range of recipes, from traditional to cutting-edge. It explores both classic dishes and unexpected flavor combinations, providing inspiration for home chefs and cooking enthusiasts.
In addition to recipes, the blog offers practical advice on culinary techniques, cookware reviews and guides to choosing fresh, quality ingredients. With a passion for good food and a focus on cooking as a form of artistic expression, Kitchen Surfing invites readers to explore, experiment and enjoy the culinary journey.
The Beer Exchange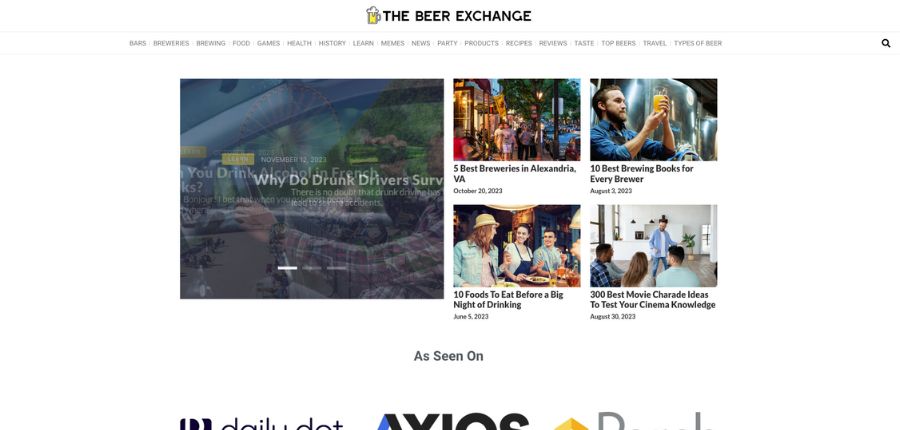 The Beer Exchange is an interactive platform for beer enthusiasts, providing a space to explore, exchange and discover new and exciting craft beers. With a vibrant community, this blog allows beer lovers to share reviews, recommend beers, and even trade bottles or cans of craft beer.
It offers detailed information on a wide range of beer styles, along with expert reviews and pairing tips. It also provides access to brewing events, news from the brewing world, and articles on beer culture and history. It is a valuable resource for those who want to expand their knowledge and enjoy beer diversity to the fullest.
The Food Hog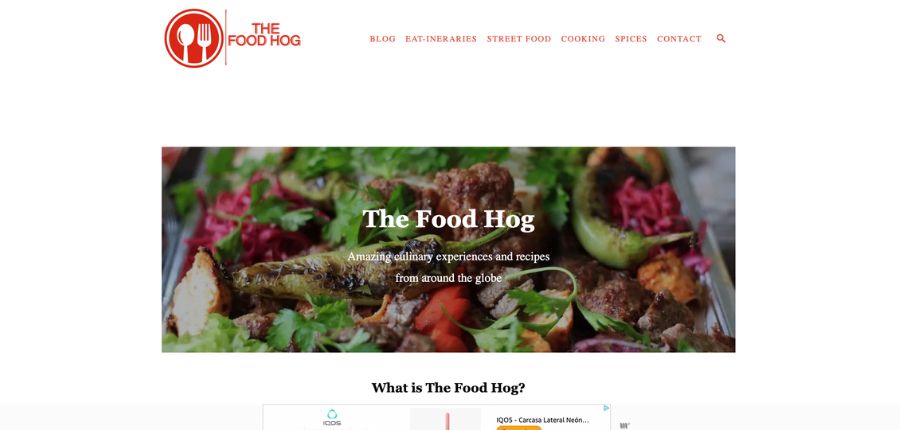 Eye-catching and exciting, The Food Hog blog is a culinary journey that combines detailed restaurant reviews, food guides and personal food experiences. This blog excels at uncovering gastronomic gems around the world, from casual eateries to fine dining restaurants.
Here you can find expert reviews, recommendations and tips on where to find unique and tasty dishes. It also explores the intersection of food, culture and travel, providing a comprehensive look at culinary traditions in various destinations. For lovers of good food and gastronomic adventure, The Food Hog is an essential guide to exploring the world through its flavors.
Slap Dash Mom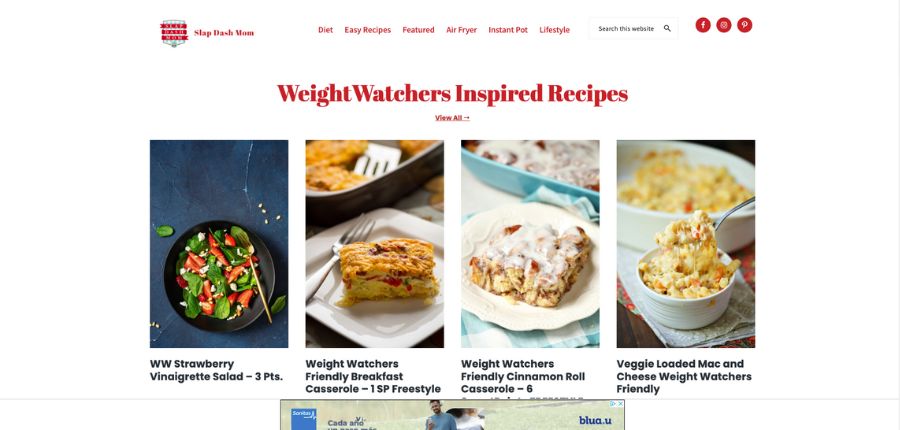 Slap Dash Mom is like a treasure box full of treasures for everyday life. This vibrant and authentic blog is a compendium of clever tricks, inspiring recipes and practical parenting tips, exploring everything from motherhood to wellness. With a fresh dose of humor and charming sincerity, it offers an honest look at family life, providing useful tools for dealing with daily challenges.
In addition, her focus on health and wellness resonates with the community, providing resources ranging from healthy recipes to strategies for maintaining vital balance. Slap Dash Mom is like a wise and fun friend who accompanies you on the journey of parenting and self-discovery.
My Conscious Eating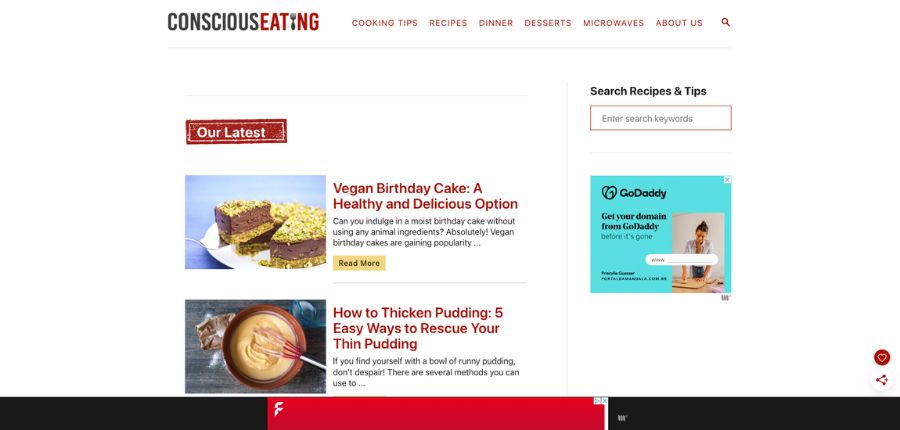 My Conscious Eating is like a shining beacon that guides toward a more conscious relationship with food. This blog not only shares nutritious recipes, but displays a philosophy that embraces holistic nutrition and the mind-body-food connection. It offers a captivating approach to mindful eating, exploring fresh ingredients, sustainable food choices and practices to nourish the body and soul.
Beyond recipes, this digital space inspires a paradigm shift, encouraging an understanding of how food affects not only our physical health, but also our essence. It is a roadmap for those who wish to transform their relationship with food, adopting a more mindful, nutritious and balanced approach to nourishing themselves holistically.
F&B Recipes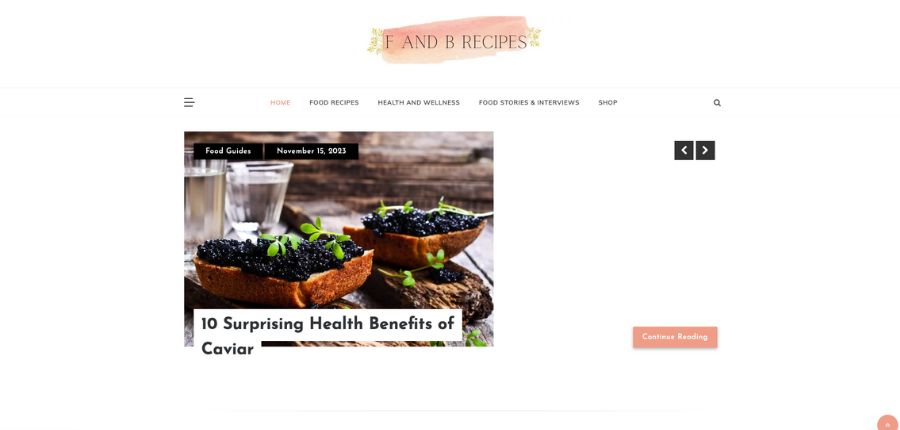 F&B Recipes is a gastronomic universe, a window to culinary creativity and diversity of flavors. This blog is a laboratory of ideas where recipes come to life, fusing the classic with the contemporary. From comforting dishes to innovative creations, each publication is a sensory journey.
Beyond the recipes, the blog shares stories behind each dish, providing an emotional connection to the food. With a detailed focus on culinary techniques and dish presentation, it becomes a handbook for aspiring chefs and lovers of good food. F&B Recipes is a culinary canvas that invites everyone to explore, experiment and delight in the magic of cooking.
Promote your site by appearing on the best food, recipe and cooking blogs
If you have enjoyed browsing cooking sites, you should know that you can appear on them by publishing a sponsored article using Linkatomic's services. That way, you will be able to buy sponsored posts on the best cooking blogs, appearing on them as advertising and thus improving the reputation of your website.
¿Te ha gustado el artículo?
Early childhood education teacher transformed into SEO specialist, marketing, and sales. It started as a hobby and ended up becoming an obsession.
Need help with your SEO and Branded content strategy?
At Linkatomic we offer you 10.000 newspapers and blogs to improve your visibility on the Internet.